Job Type

Location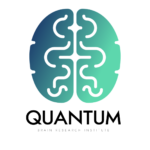 Senior Machine Learning Engineer – Large Language Models & Generative AI
Quantum Brain Research Institute
Holistic Mental Health Platform
We are in search of an accomplished and driven Senior Machine Learning Engineer who has a robust understanding of Large Language Models and Generative AI. Your primary role will involve decoding and applying groundbreaking research and setting the course for the team in this thriving field. By contributing to our team, you'll play an integral part in developing QBRI's AI-assisted therapy chatbot, and various other services, leaving a significant footprint on the evolution of our AI platforms.
Join us in our exciting journey as we push the frontiers of Machine Learning and Generative AI. Your expertise and contributions will be invaluable in shaping the future of our Intelligence Platform.
Description
As a Senior Machine Learning Engineer on the Relevance and Graph Inference Team, you'll join a phenomenal team of hardworking engineers and researchers and will be entrusted with a range of responsibilities. Your tasks will include:
Leading the exploration and application of Large Language Models and Generative AI, venturing into new areas within these fields.
Translating the latest research into high-performing systems and models that can be practically applied to enhance user experiences.
Setting the team's strategic direction, cultivating an environment that encourages innovation and professional growth.
Actively engaging in all aspects of model development, from ideation and experimentation to deployment.
Collaborating with various teams to develop and implement Machine Learning solutions, ensuring performance optimization and alignment with broader business goals.
Key Qualifications
In-depth experience in Machine Learning, with a particular emphasis on Large Language Models (LLMs) and Generative AI.
Published research in the field of Machine Learning or AI is highly desirable, indicating an ability to not only understand but also contribute to cutting-edge research.
Proven ability to comprehend, interpret, and apply cutting-edge research into tangible applications.
Comprehensive knowledge and hands-on experience with fine-tuning approaches and training models.
Proven problem-solving and leadership abilities, with the capacity to steer the team's research and practical applications in a collaborative and fast-paced environment.
Education & Experience
An advanced degree (Master's or Ph.D.) in Computer Science, Artificial Intelligence, Machine Learning, or a related field is required
Ongoing professional development in Machine Learning and Artificial Intelligence domains is expected.